Online Appointment Booking 
Northumberland Family Health Team and our associated medical clinics are gradually introducing Online Appointment Booking. This is  possible through our partnership with the Ontario Health Team of Northumberland and funding from Ontario Health to use the OCEAN system.
Telephone Appointment Booking
To book an appointment via telephone for any of the health care providers at the Northumberland Mall NFHT site, please call 289-252-2139. Click here to see a list of our staff. Our reception cannot book appointments for the doctors and nurses at the other sites. To find out which location your doctor or nurse is in, and the telephone number for that site, please click here.
CLICK ON THE NAME OF THE DOCTOR OR SERVICE IN ORANGE TO BOOK AN APPOINTMENT
COBOURG HEALTH CENTER PATIENTS
You must be a patient of the Cobourg Health Center to book. Click here to see if your doctor is at CHC.
---
CURRENT VACCINATION CLINICS OPEN TO THE PUBLIC 
We are now booking Covid -19 and Flu shots for all patients from ages 6mths and up at the lower level of the Northumberland Mall. For Covid/Flu information, Click here.  To book an appointment please click here.  As we confirm vaccine supply, we will continue to open more dates to online booking.
---
Help us improve online booking — take our survey!
After you complete your booking, please take a few minutes to click here to complete our short survey about the booking system. Your input will help us to improve and expand our online booking options.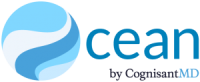 Frequently Asked Questions