This  program is designed to increase understanding of Chronic Obstructive Pulmonary Disease (COPD) and enhance quality of life by teaching how to maintain and improve exercise tolerance. Everyone is welcome to join.
For more information about this education series of workshops that is open to the public and to learn more about the self-referral COPD program for NFHT patients, please click here. 

Join us the first Friday every month to explore local trails and chat with healthcare providers on the NFHT team. Rainy days we will meet in the lower level of the Northumberland Mall and walk indoors. Everyone is welcome to join us.
DATE & TIME: First Friday of every month — no longer than one hour
LOCATION: Nov 3 will be Victoria Park, Cobourg. We'll meet at the Lions Pavilion. Locations will rotate each month click here close to date to see where. Parking available on site.
WHAT TO BRING: Water bottle and appropriate attire
REGISTRATION: FREE! To save time when you arrive, please complete the waiver – click here.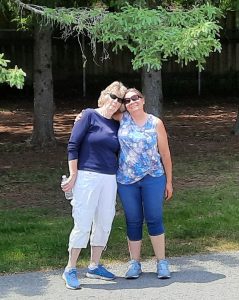 Good things happen when you move!